Product Description
Equipment list used during the recordings:
Microphones:
Telefunken drum-kit set
Classical guitar – Neumann TLM-170
Electric guitar/Roland GR-55 – DI
Trumpet, flugelhorn – AKG-C414 EB / RCA KU – 3A
Percussion – 2 × KM254 tube Stereo setting
Fender Rhodes, Nord Stage – DI
Bass guitar – DI
Vocal – DPA d:facto™ 4018
Studio Equipment list:
Tree Audio Roots console tube 16 channels
Midas console analoque 8 channels
EMT Gold plate
Maselec mastering console
VMS 82 DMM cutting lathe (Direct Metal Mastering)
Studer A80 for safety recording
Studer A80 for playback Steve Hackett tape
Mastering Equipment:
Altec Tube Limiters 322 – C
Cinema Engineering Passive filters 400031 – B
Maselec Equalizer MEA – 2
Maselec Compressor MLA – 2
Maselec H.F. Limiter MPL – 2
Musicians on the record:
Tamás Barabás bass guitar, sound engineer
Attila Égerházi classical and electric guitar, percussion
Áron Koós-Hutás trumpet, flugelhorn
Péter Kaszás drums, vocal
Zoltán Bubenyák keyboards
Steve Hackett pre-recorded electric guitar from tape (D/3)
Content of the box
Djabe: Art In Tone 2LP, 45 RPM
4 sides direct-to-dics recorded album, in a gatefold jacket, 180 gr black vinyls in PVC inner. The history of the recording can be read on the cover, richly illustrated with photos.
LP1 Art In Tone
Direct-to-disc recording
Side A (45 RPM)
1. Clouds Dance 6:06
2. Turtle Trek 6:38
3. Distant Dance 4:27
17:11
Side B (45 RPM)
1. Lava Lamp 9:15
2. Two Little Snowflakes 7:49
17:04
LP2 Art In Tone
Direct-to-disc recording
Side C (45 RPM)
1. Deep Lights 8:35
2. Buzzy Island 6:40
15:15
Side D (45 RPM)
1. Island 4:55
2. Beats Of Haarlem 5:49
3. In That Quiet Earth 5:02
15:46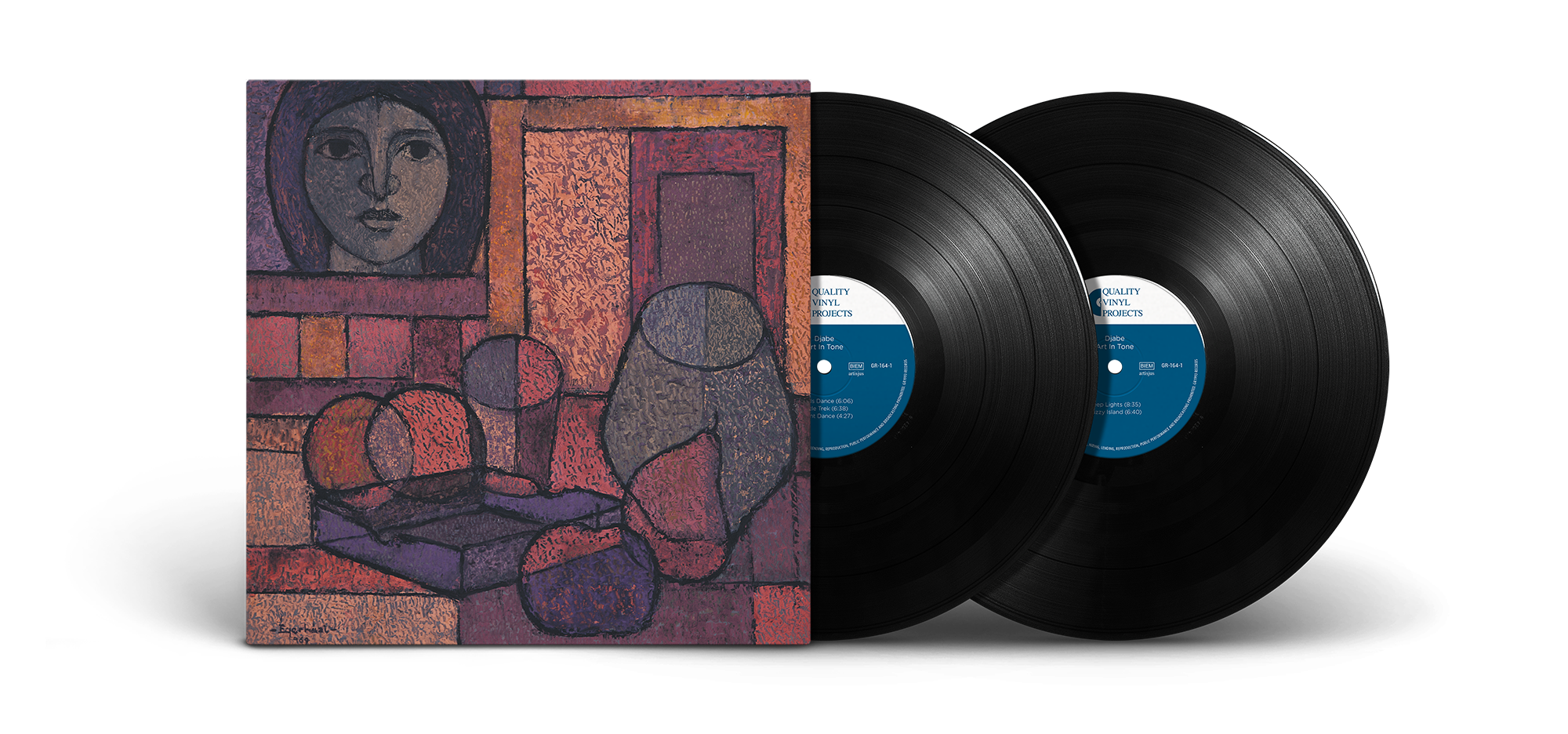 Djabe: Sound Still Life LP, 45 RPM
The big attraction of the 2019 Budapest HiFi show was the joint stand of Audiophyle Szalon and Djabe, where Djabe played live on a system containing high-end McIntosh and Sonus Faber components. The concerts, which were a great success among the audience, were recorded by the band with a 24-track analog tape recorder and made a 34-minute selection of the material, which was also cut to a disc at 45 RPM using DMM lathe.
With this album, the joint record project of Djabe and Audiophyle Szalon is complete.
LP3 Sound Still Life
Live at the Budapest HIFI Show 2019
Side E (45 RPM)
1. Behind The Veil 11:23
2. Witchi Tai To 6:08
17:31
Side F (45 RPM)
1. Sheafs Are Dancing 3:03
2. House On The Hill 4:15
3. Reflection Of Thiérache 7:27
4. Flowers Stillness 1:56
16:51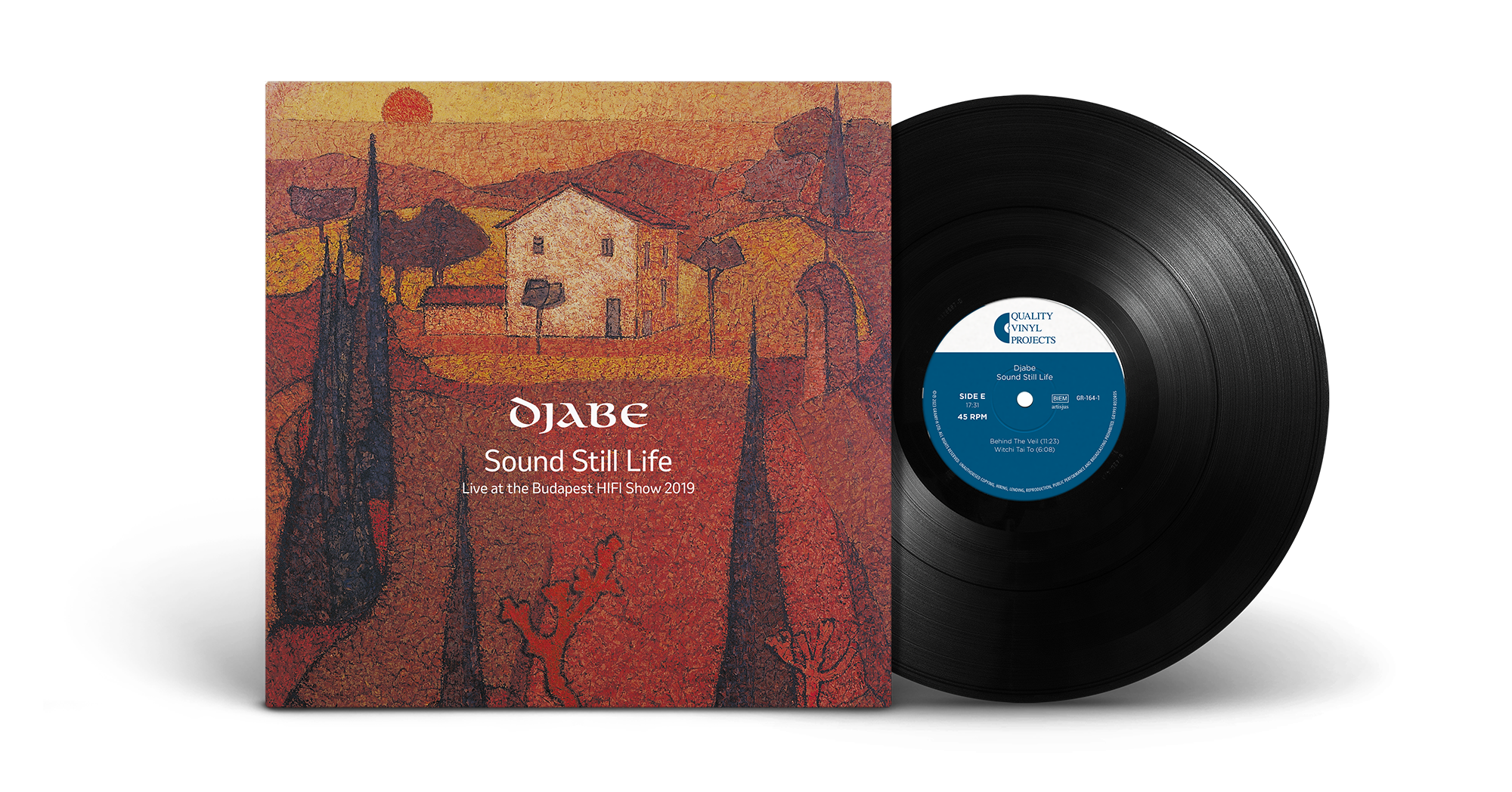 Djabe: Making Of Art In Tone DVD
On the bonus DVD packed with the LP box, you can watch the 14 camera video recordings made during the recording of the 4 record sides, authentically documenting the process. The video has 24-bit/96 kHz high-definition stereo sound, which was digitized from the master tapes used as safety recordings during the session in 24-bit/192 kHz quality.
In addition to the recordings of the four album sides, a documentary in Hungarian and English tells the entire story of the recording process in the Netherlands.
Recording Side A – 24 bit / 96 kHz stereo
Recording Side B – 24 bit / 96 kHz stereo
Recording Side C – 24 bit / 96 kHz stereo
Recording Side D – 24 bit / 96 kHz stereo
Making of Art In Tone – English documentary 24 bit / 48 kHz stereo
Making of Art In Tone – Magyar dokumnetumfilm 24 bit / 48 kHz sztereo
Direct-to-disc recording session at Artone Studio – S8 film clip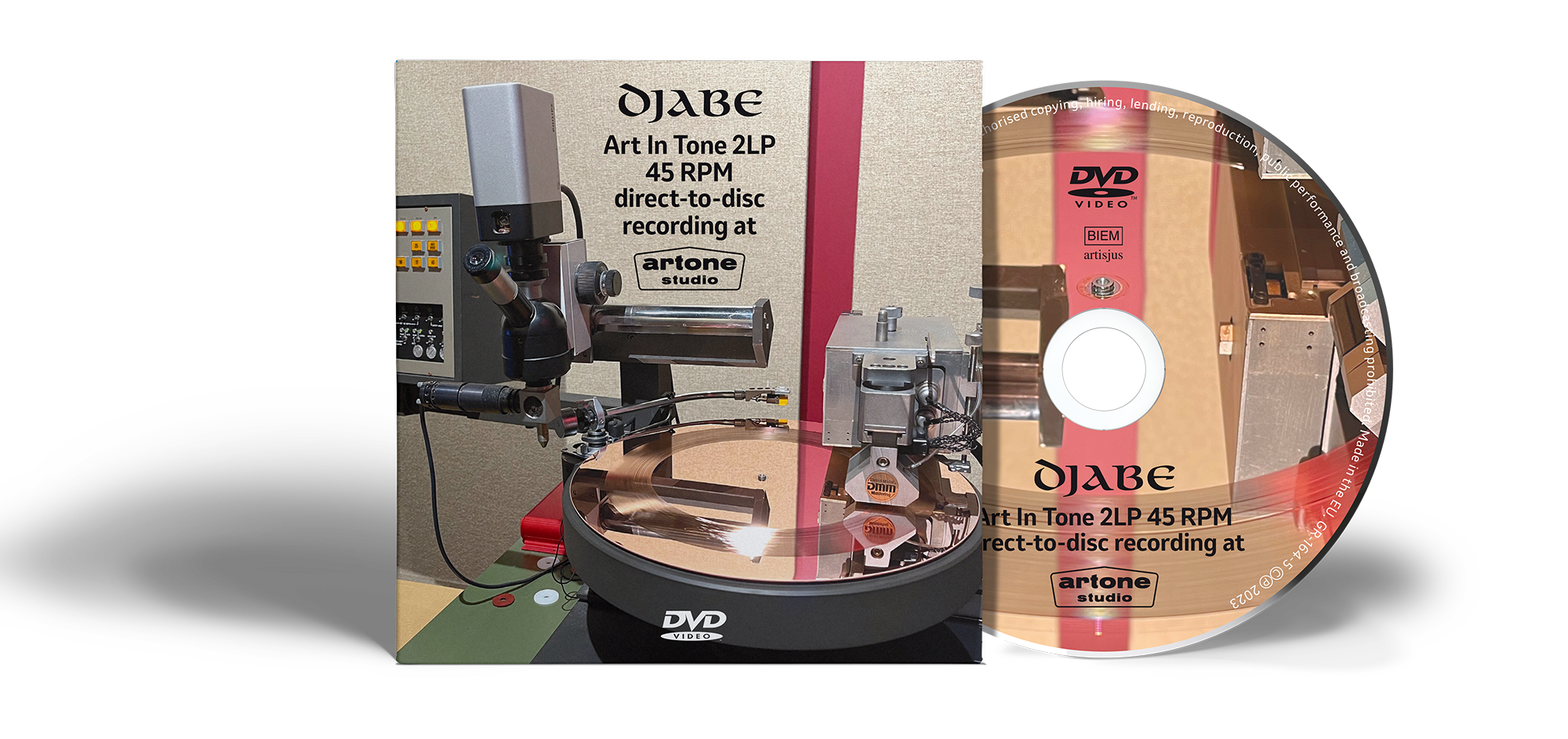 Sponsored by: