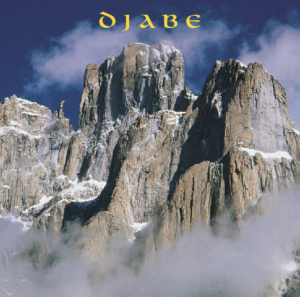 The first album is simply called Djabe. Like many bands over the world, Djabe also thinks of it's first album as a kind of early age green, but recognize the fandom's generally positive attitude towards it. The attitude possibly comes from the collage of thriving, and parts of experimental sounding and envisioning that bloomed in the next 20 years, gaining clarity. Here, everything is refreshingly raw, almost unkempt but none at all near chaotic. The introduction states "Djabe consists of Novus Jam members and friends". Besides the founders András Sipos, Attila Égerházi, Tamás Barabás, Ferenc Muck quartet we have, from the previous band, Judit Gesztelyi Nagy, Tibor Karvaly and Tamás Rácz. Foretelling the future, we also have Ferenc Kovács and his trademark trumpet and violin plays.
The album was mostly composed by Attila, with either Sipi or Tibi Karaly as a sidekick in creation. Other Novus Jam musicians and guests were only ad hoc contributors. Djabe was not even the name of the band but just of the albums. In 1997, after the release of the album invitations for gigs were pouring in, and arose a want for creating new compositions. Attila and Sipi decided to create a solid band with stable line-up, to present the premiere of the album. This request was answered by the already contributed Tamás and Mucki. Feri Kovács was otherwise engaged and Tibor was too pre-occupied by his everyday work. This is the story of the duo of Djabe becoming a quartet, in 1997.
I also regard the first Djabe album as a personal favorite. Even it's cover, featuring white mountains, the photos and drawings of the booklet, the uncanny dome of the Roman Pantheon covered by the disc itself, does it for me. The music, especially with today's Djabe-tuned ears, is like peaking into a master's notebook of early works, with drafts and finished or quasi-finished masterpieces. Of course this is not a judgement on quality, a draft can be perfect on its own, like the opening Camel Run, a duet of Mucki and Sipi, the Chase, a bass-conga rush across the savannah by Tomi and Sipi, the tender waves of Attila in Venezia, or the Late Night Drink, with its abundance of guitar akin to Jimi Hendrix-earlies. We hear the Djabe-hymn the first time, for which, 2 years later the well-known clip on the coach concluded, with Mucki as driver and Sipi as ticket inspector, and a colorful women's ballet.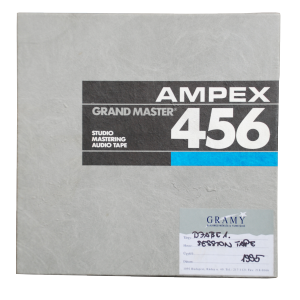 Hungarian-born director László Nagy, now living and working in the States, said: "Who could forget the moment Feri Muck taking the driving wheel of an Ikarus 66 for the first (and possibly last) time in his life, and even reached for his saxophone to play for the camera. Or when Sipi tried to solve the dilemma of opening a door while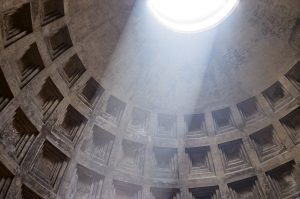 carrying a large flat screen, with success". László later directed the short film 'Coffee Break' for Djabe.
In Passage the faithful angklung keeps clanking. The four-movement opus of Leaving The Desert is a real pearl for a chamber for music with meditative guitars, thick solos of violin and saxophone and with its main theme, later recurring. Like Wainting For The Distant Dance, a piece that, after multiple reconstitutions, is a permanent element of gigs for 2 decades.
Mike Ezzo said: "One thing I enjoy about the current swell of musical activity in Hungary is the way it proves just how deep the well of quality really is. No single person could ever know all that there is to know about a certain genre. Djabe is just one such example of what I mean. And who knows how many others are floundering in obscurity waiting for someone to pick up on them? This eclectic improvising septet resembles Szamaba (see last issue) in how they come at the jazz target from a skewed angle; hearing how they dance around the bulls-eye without ever fully getting into a typical jazzy swing or groove is most curious indeed. Of the 17 short pieces on offer here, just one fits the standard be-bop song structure. But as the CD advances along, the terrain becomes more and more diverse, taking in references to African music ("Ocean"); Brazilian ("Sorcerer"); pre-Columbian Mexico ("Hagar Aim"); and beyond. "Passage," for example, features little more than acoustic guitar and Javanese angklung percussion. As with AT Ensemble, no performer on drum set appears. The material however is much looser and free-flowing than AT, but never completely free-form. A strict structure is always prevalent to anchor the experimental pizazz they emblazon their work with. If in the future Djabe can just hit on a signature style, watch out! Recommended then, especially for the playing dexterity, but be prepared for some style jumping."