Product Description
Equipment list used during the recordings:
Microphones:
Telefunken drum-kit set
Classical guitar – Neumann TLM-170
Electric guitar/Roland GR-55 – DI
Trumpet, flugelhorn – AKG-C414 EB / RCA KU – 3A
Percussion – 2 × KM254 tube Stereo setting
Fender Rhodes, Nord Stage – DI
Bass guitar – DI
Vocal – DPA d:facto™ 4018
Studio Equipment list:
Tree Audio Roots console tube 16 channels
Midas console analoque 8 channels
EMT Gold plate
Maselec mastering console
VMS 82 DMM cutting lathe (Direct Metal Mastering)
Studer A80 for safety recording
Studer A80 for playback Steve Hackett tape
Mastering Equipment:
Altec Tube Limiters 322 – C
Cinema Engineering Passive filters 400031 – B
Maselec Equalizer MEA – 2
Maselec Compressor MLA – 2
Maselec H.F. Limiter MPL – 2
Musicians on the record:
Tamás Barabás bass guitar, sound engineer
Attila Égerházi classical and electric guitar, percussion
Áron Koós-Hutás trumpet, flugelhorn
Péter Kaszás drums, vocal
Zoltán Bubenyák keyboards
Steve Hackett pre-recorded electric guitar from tape (D/3)
Content of the tapes
Djabe: Art In Tone Tape 1
Tape 1 contains Side A and B of the album.
1. Clouds Dance 6:06
2. Turtle Trek 6:38
3. Distant Dance 4:27
4. Lava Lamp 9:15
5. Two Little Snowflakes 7:49
34:20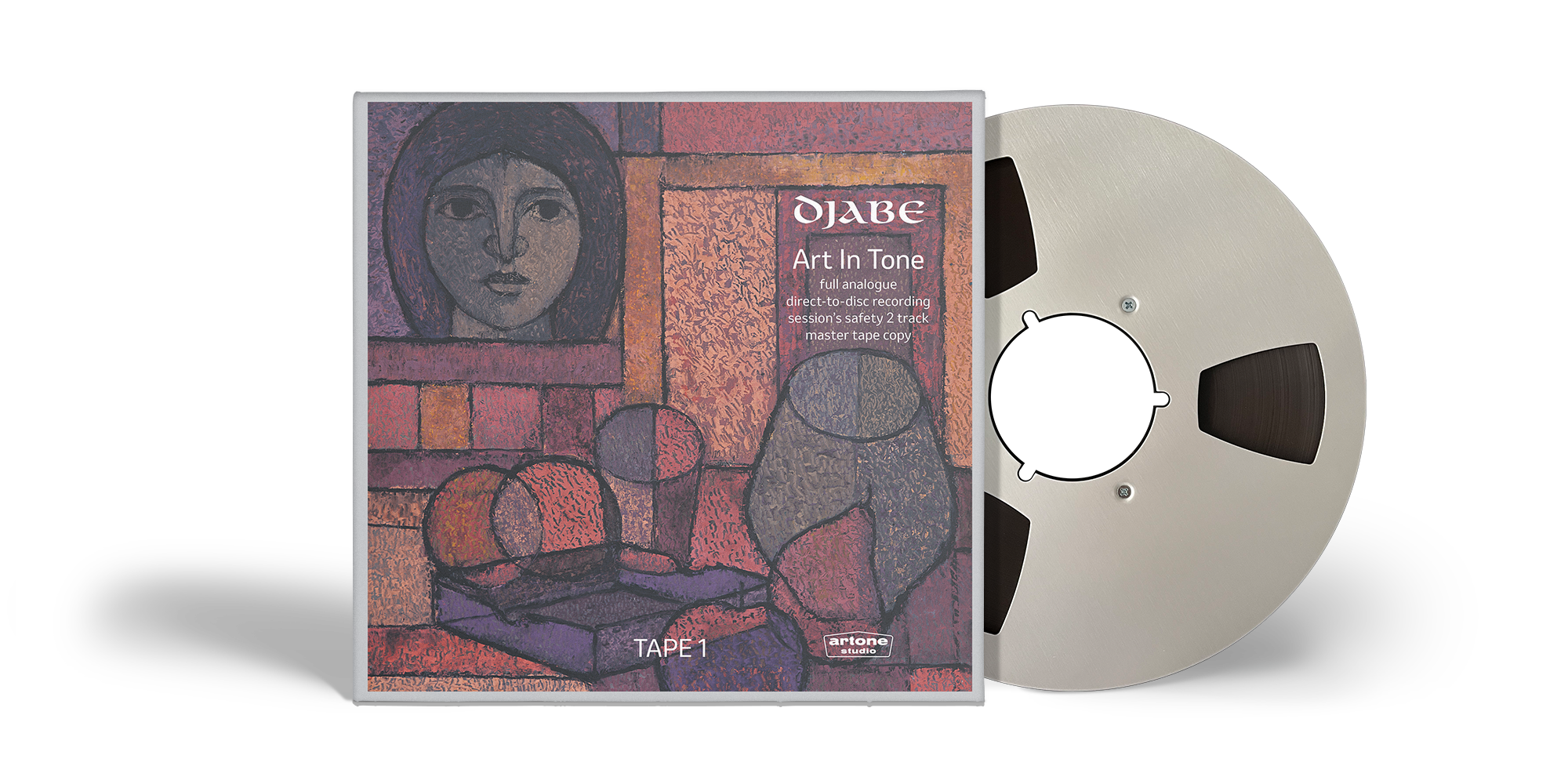 Djabe: Art In Tone Tape 2
Tape 2 contains Side C and D of the album.
1. Deep Lights 8:35
2. Buzzy Island 6:40
3. Island 4:55
4. Beats Of Haarlem 5:49
5. In That Quiet Earth 5:02
31:20