Product Description
The last Djabe audio cassette tape released in 2001, the eMeRTon Award winning  "Update" album.
The last few years the analogue releases were coming back and became popular again. Djabe has released many vinyl and audio master tapes in the last 10 years. Upon the requests of the Djabe fans an audio cassette tape released on 17th August 2022.
Djabe has chosen a previously unreleased recording from the archive for this unique release. They gave a concert at Porgy & Bess Club in Vienna, in 2012 with Steve Hackett. The multitrack and multicam recordings were untouched until 2020, when they edited the video and mixed the audio of the whole show.
The reason was very special, as Djabe & Steve Hackett was intended to play a concert at the Porgy again in 2020, but it was postponed because of the Covid. The 2012 video has been streamed in the time of the postponed show on the Porgy's website.
The show postponed in 2020, and postponed in 2021 again, will happen on 17th August 2022.
On this day the Djabe & Steve Hackett: Live At Porgy & Bess MC will be released. The launch and celebration will be held during the concert in Vienna.
Musicians:
Steve Hackett – guitar, vocal
Attila Égerházi – guitar, percussion, vocal
Tamás Barabás – bass guitar, vocal
Ferenc Kovács – trumpet, violin, vocal
Zoltán Kovács – keyboards
Szilárd Banai – drums
András Sipos – pre-recorded vocal (A1)
Christoph Huber – introduction (A1)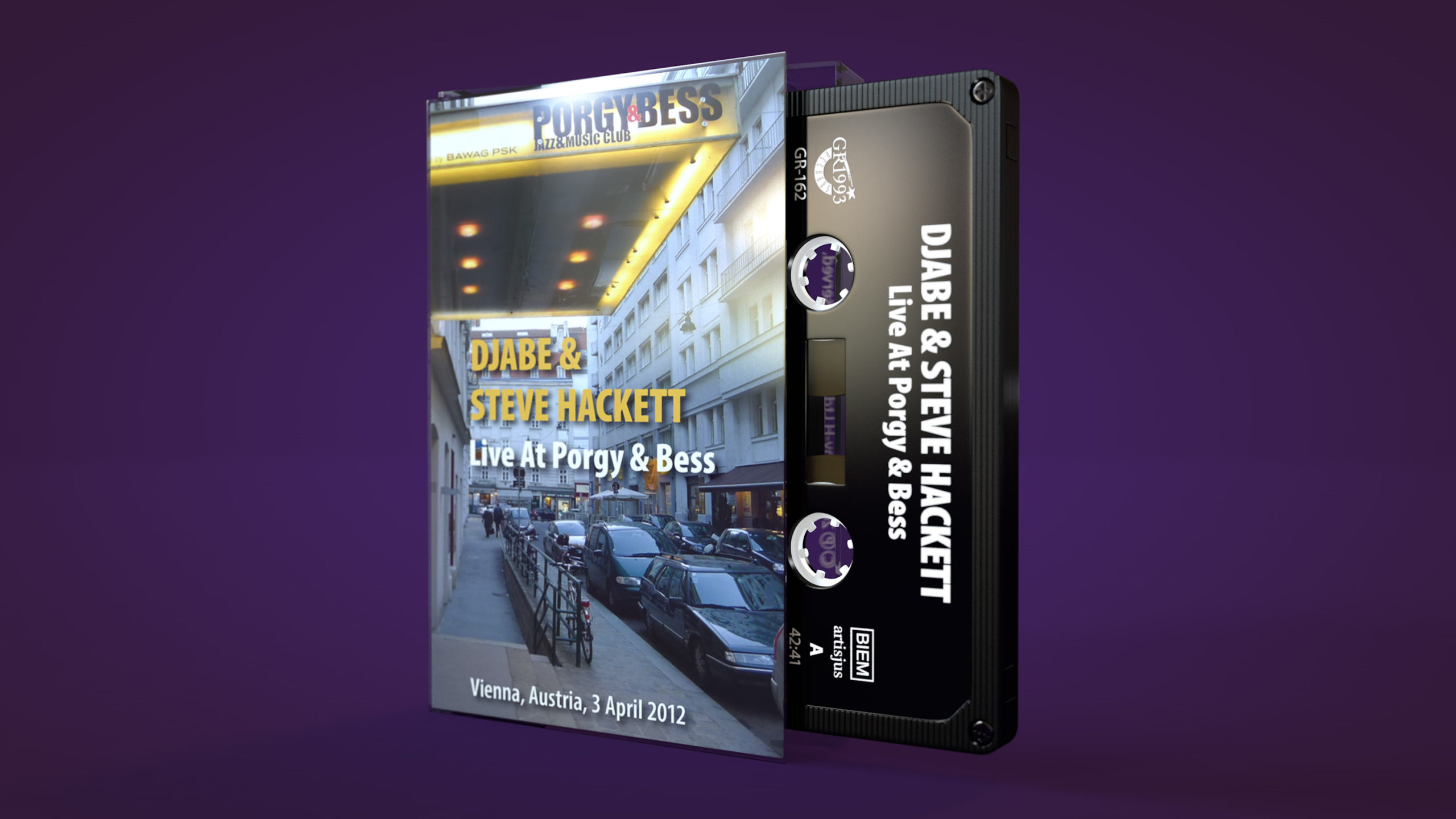 Side A (42:41)
City Of Habi (Attila Égerházi, Tamás Barabás)
The Steppes (Steve Hackett)
Horizons (Steve Hackett)
Ace Of Wands (Steve Hackett)
Firth Of Fifth (Banks, Collins, Hackett, Gabriel, Rutherford)
In That Quiet Earth (Banks, Collins, Hackett, Rutherford)
Butterfly (Tamás Barabás)
Side B (42:17)
Dark Soup (Tamás Barabás, Ferenc Kovács)
Last Train To Istanbul (S. Hackett, Roger King, J. Hackett)
Los Endos (Banks, Collins, Hackett, Rutherford)
Bass Guitar Solo (Tamás Barabás)
Distant Dance (Attila Égerházi