Product Description
Recordings of the Legacy LP were made back in 2007. Djabe's 7th studio album originally released on CD, for the Sipi charity and memorial concert in Budapest, on 30th November, 2007 under the title, Köszönjük Sipi! It is dedicated to one of the founder and late percussionist of the band András Sipos, aka Sipi as everybody called him. Djabe played three songs along with Sipi from backing track, and in addition preformed more compositions influenced by him so much.
In 2022 Djabe decided to release it on LP. This 2023 LP vinyl edition got a new cover, and contains 48 minutes excellent studio tracks.
Musicians on the record
András Sipos – vocal, percussion A/1,2,3
Tibor Karvaly – treble recorder A/1
tracks taken from 1994/1995 recordings
Attila Égerházi – guitar, percussion
Tamás Barabás – bass guitar
Ferenc Kovács – violin, trumpet
Zoltán Kovács – piano, keyboards
Szilárd Banai – drums
Recorded, mixed and mastered by Tamás Barabás
Produced by Attila Égerházi
Cover painting by Imre Égerházi Vision VII. Escape (oil, fibreboard, 60×80 cm, 1990)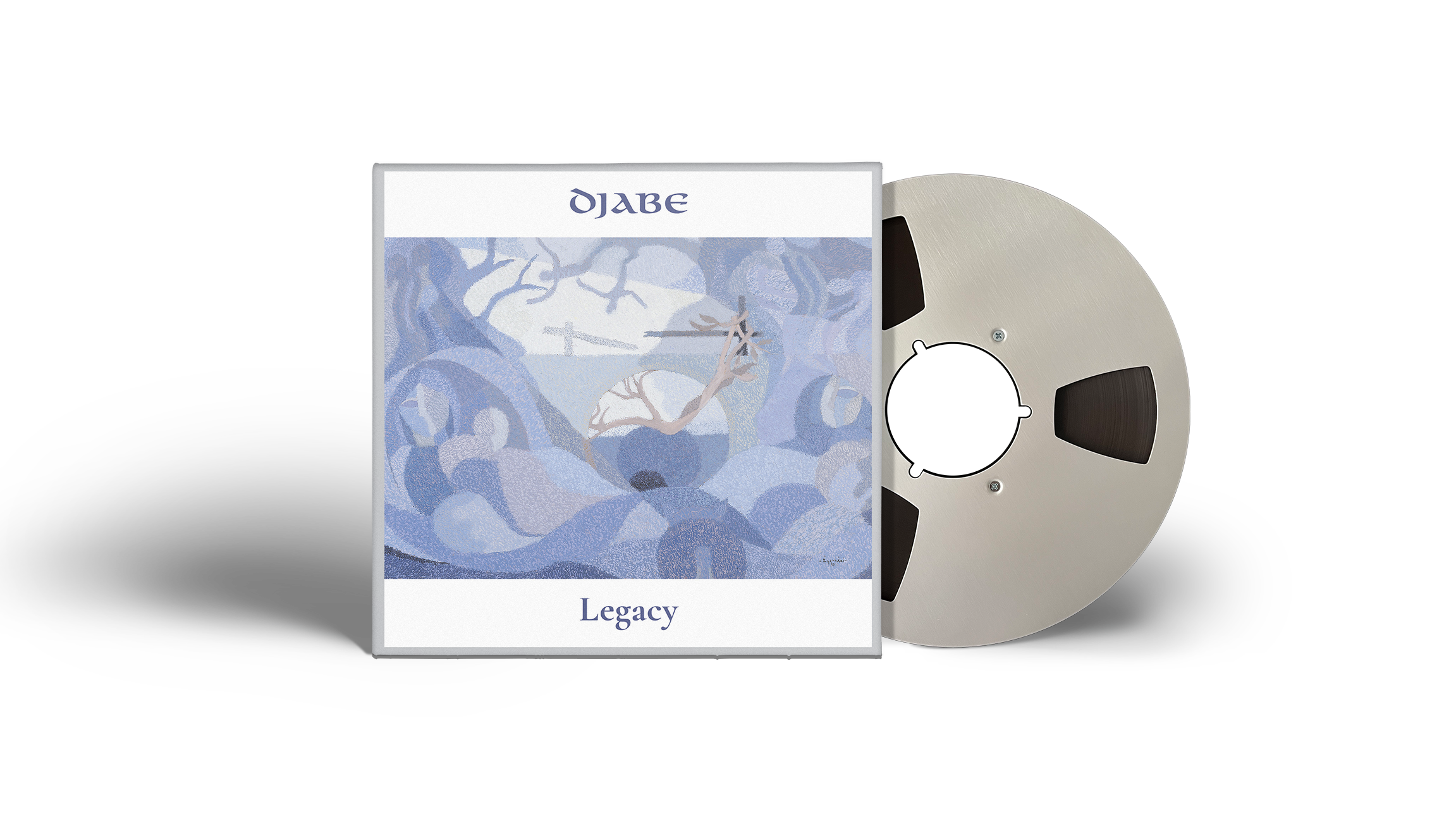 Tracklista:
Side A
Hagar Qim 6:27
Long Walk 2:22
The Last Summer 2:47
Without Words 5:38
Visions 6:38
23:51
Side B
Trot 1:49
Gallop 3:49
Above The Skies 3:42
Calm 1:16
Island 6:52
Iceworld 6:18
23:45
From the liner notes of the back cover:
András 'Sipi' Sipos was one of the band's founders, together with Attila Égerházi, and even the name for this unique musical group, Djabe, came from him. The duo started recording their first (self-titled) album together, and after its release in 1996, Djabe became an instant success, and Sipi and Attila decided to dedicate a band to this specific style of music. Just
two years later, their second album, titled Witchi Tai To, received the Hungarian Music Award in 'best world music album of the year' category.
Sipi was an influential composer, percussionist and singer of Djabe. In 2001 he and the band received the prestigious eMeRTon Award for their Update album, and with this particular release the international stages opened up before the formation.
Sipi toured all over the globe with Djabe, until his unexpected death on September 14, 2007, an irreparable loss for the band. They kept on going, reaching both domestic and international success, but the Djabe musical characteristic changed forever.
Not one of the members thought of replacing him, but rather dedicating their artistic vision to Sipi's memory. On November 30, 2007, Djabe held a charity and memorial concert for the benefit of Sipi's family and released a special new album for the occasion. Between October
10-11 they had the opportunity to record the whole thing in the Tom-Tom Studio for free, a courtesy of Péter Dorozsmai. The album contained Djabe compositions somehow relevant to Sipi, and originally released on November 30, 2007 in CD format, under the title Köszönjük, Sipi!
Since the past decades, Sipi's musical legacy became even more appreciated.
For this, and for the undying gratitude felt for him by Djabe, this vinyl album release is re-christened LEGACY.
Thank you, Sipi!